Breakfast, the most important meal of the day, and perhaps the most relaxing. It's an opportunity to enjoy the sunrise, share good food with good friends, and take a leisurely drive afterward. If you're looking for an excellent start to your day, stop by one of our top picks for breakfast in Tempe, AZ, then come by and see us at Mercedes-Benz of Chandler.
---
---
Snooze: an A.M. Eatery
A Trip Advisor Certificate of Excellence winner, Snooze specializes in trendy takes on favorites like Eggs Benedict, French toast, and hearty corned beef hash. They have several locations, all with their own flair, but the Tempe eatery and its lively atmosphere is our favorite.
Location: 615 S. College Ave, Suite 103, Tempe, AZ
Morning Star Café
The best small breakfast diner outside of Chandler must be the Morning Star Café. Not only do they offer huge portions of standards like plate-sized pancakes, spicy sausage, and eggs cooked any way you like, but it has a mom-and-pop feel you can't beat.
Location: 1220 W. Alameda Drive, Suite 101, Tempe, AZ
Mark's Café
This quaint diner is tucked away, making it a challenge to find, but completely worth it for the hometown feel and solid breakfast offerings. Mark's specializes in big portions of country favorites like flapjacks, biscuits and gravy, and muffins the size of your head. It's popular, and the dining room is small, so expect a wait on the weekends — but it's worth it!
Location: 6340 S. Rural Road, Suite 120, Tempe, AZ
U.S. Egg
Take a short trip from Phoenix, and you'll run into one of the most popular spots in Tempe — or anywhere else — for breakfast. U.S. Egg is a chain, but it has a small diner feel offering local specialties, gluten-free options, and vegetarian dishes to please any diner in your party.
Location: 131 E. Baseline Road, Tempe, AZ
Daily Jam
Whether you're searching for a quick bite before heading out to Gilbert or you want to sit outside and watch the world go by, Daily Jam has a plate for you. Grab a treat from the cooler to go or choose from their menu of vegetarian, vegan, and traditional offerings and get breakfast al fresco!
Location: 310 S. Mill Avenue, Suite A101, Tempe, AZ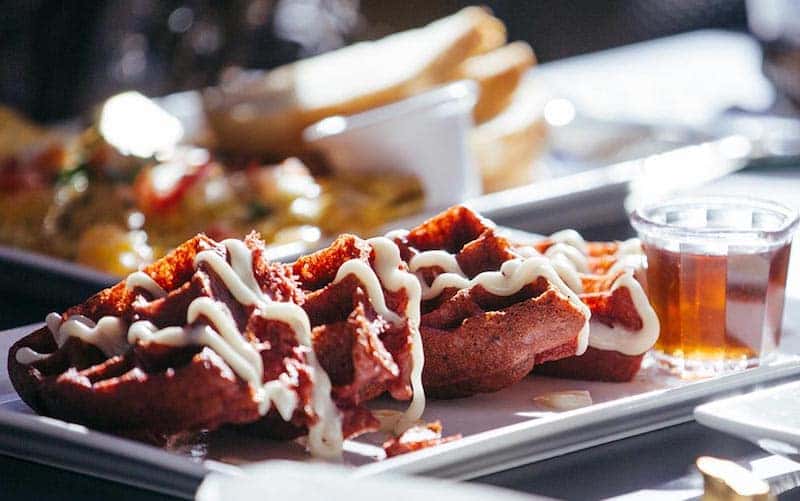 Learn More About Local Hotspots from Mercedes-Benz of Chandler
Whether you're looking for the perfect spa retreat, or you're searching for a luxury vehicle for your active Tempe lifestyle, Mercedes-Benz of Chandler can help. Explore our site to find the information you need or contact us to speak to an associate today.