How to Rotate Tires Yourself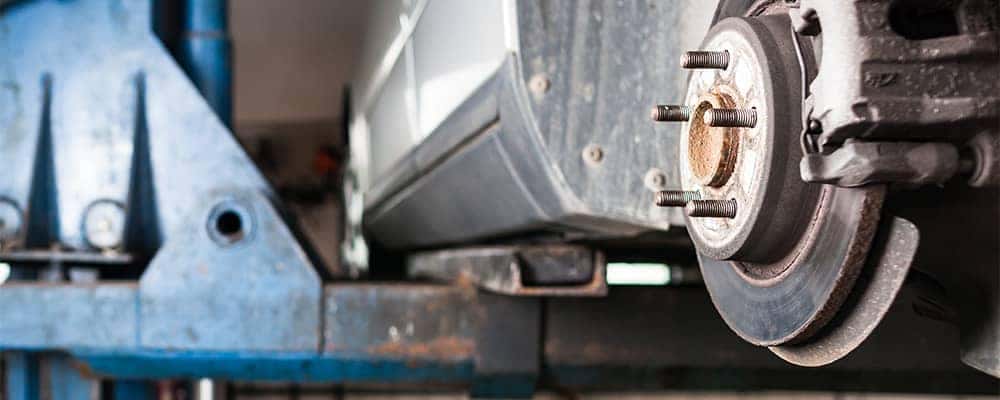 When it comes to your tires, sticking to the regular maintenance schedule is important. You'll want to keep them in top shape in order to avoid issues. An when it comes time to have your tires rotated, you can bring your vehicle into our
service center
at Mercedes-Benz of Chandler or you can do it yourself at home. Follow our guidelines on how to do just that and keep your vehicle running smoothly on well-kept tires.
Why is Rotating Your Tires Necessary?
Everyone has different driving habits which cause uneven wear on your tires. This can mean extra wear on the outer edges of the front tires while the rear wheels show little wear on the edges. If your tires are left in place, they'll need to be replaced sooner than if they are regularly rotated.
How Often Should Your Tires Be Rotated?
Generally, front and rear wheel drive models should have the tires rotated every 5,000 to 7,000 miles. If you have an all-wheel drive model, you should have the tires rotated every 3,000-5,000 miles since all tires are being utilized at all times and can wear faster.
Tire Positions
When rotating the tires on a FWD model, move the front tires to the back in the same left/right positions. Switch the rear tires to the front, switching the left and right tires. For RWD tires, it's the opposite. The rear tires are brought to the front in the same right/left positions and the front tires are switched to the rear, changing right and left positions.
Rotating Your Tires
If you decide to rotate your tires on your own, you'll need the necessary tools. Make sure you have a car jack, lug nut wrench, and a set of car jacks. Once these are set aside, follow these steps:
Engage the parking brake
Loosen the lug nuts on each wheel, without taking them all the way off
Lift the wheel you're starting on with the car jack and place the jack stand beneath it
Remove the tire and check that it's filled to the proper pressure
Once filled, rotate the tires based on the pattern for your specific type of tires
You can then lower the car from the jack stands and use the lug wrench to tighten the nuts diagonally from one another in a star pattern
Have Your Tires Rotated at Mercedes-Benz of Chandler
If you'd rather have the professionals take care of your tires for you, bring your vehicle into the Mercedes-Benz of Chandler service center. Our trained technicians can have you back on the Gilbert roadways in no time. Browse our service specials as well to make maintenance more affordable. Schedule service today at Mercedes-Benz of Chandler. Need to repair or replace a component of your Mercedes-Benz while you're here? Compare Mercedes-Benz OEM parts vs. aftermarket options to explore the advantages of choosing genuine Mercedes-Benz equipment, available at Mercedes-Benz of Chandler. While you're here, we can even show you how to change the battery in your key fob if it seems to be running low!