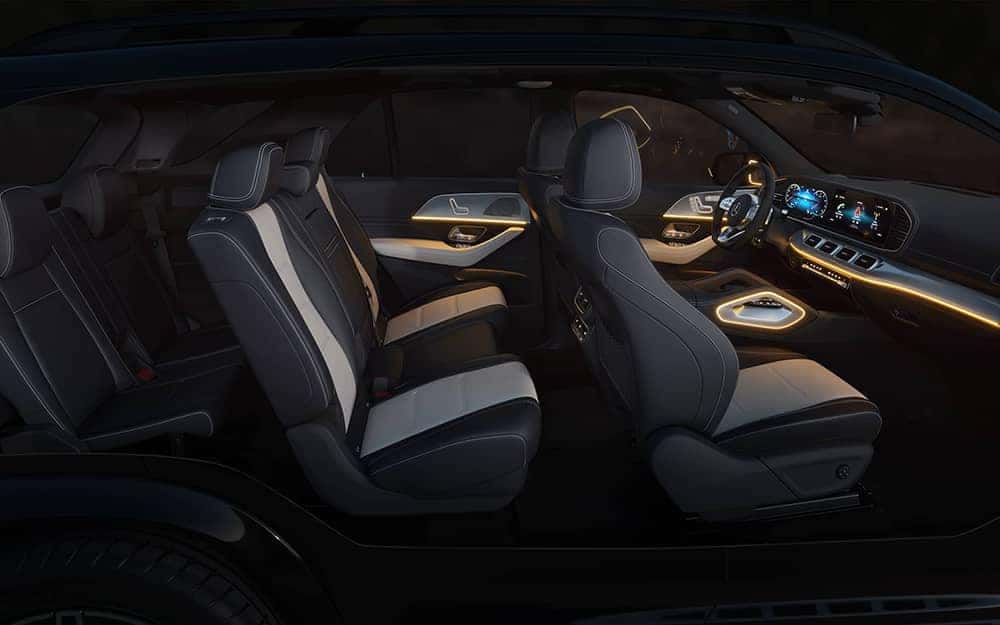 If you're a dog owner, you know the struggle of keeping dog hair at bay. What's the best way to get dog hair out of a car? Mercedes-Benz of Chandler has some suggestions! Learn more about how to remove dog hair from your car by following the simple tips and tricks below. This way, you can have fun with your furry friend while keeping your new or pre-owned vehicle in pristine condition!
Remove Pet Hair from Your Car: Household Hacks
Lint rollers and vacuums are always effective at removing dog hair from a car. Don't have either of those on-hand and need to remove pet hair quickly? Try the following:
Duct Tape/Packing Tape
Fabric Softener Sheets
Wet Rubber Kitchen Gloves
Inflated Balloon (Rub the balloon over the pet hair to create static electricity, which will help pick it up.)
Velcro Curlers (Don't forget to clean them when you're done!)
How to Get Dog Hair Out of Car Seats
When you need to remove pet hair from cloth seats, refer to the list below:
Pet Hair Roller: The long handle and sticky lint roller at the end make this an effective tool for grabbing hair quickly.
Fabric Sweeper: You can find this item at most Phoenix and grocery stores. It uses two rollers to remove pet hair and trap it in a small receptacle.
Rubber-Bristled Pet Hair Brush: You can use this type of brush to brush your pet before putting them in the car and after to remove any pet hair from the upholstery.
Grooming/Deshedding Glove: You can wear this glove while petting your dog or cat to simultaneously groom them. It's also helpful for removing hair from between the seats and other spots you can't reach with other tools.
Pet Hair Removal Mitts: Made from a soft fabric, these mitts can remove stubborn pet hair from softer fabrics without causing damage.
Fur Remover Broom: Do you have more than one furry friend? This rubber bristle broom doesn't play games and makes removing pet hair from the seats, floor, or cargo area easier in one sweep.
Does your car have leather seats instead of cloth? A quick wipedown with a microfiber cloth and lint roller should do the trick.
Use Pet Hair as a Pest Deterrent for Your Garden
If you have a garden, pet hair — dog hair, specifically — can be a great way to keep your herbs and produce safe. Rodents and deer are driven away by the scent of dog hair. So, what's the best way to get dog hair out of a car and use it in your garden? Place the dog hair a breathable burlap bag and set it near your plants or sprinkle it around the outer perimeter of your garden.
Learn More About Easy Car Care from Mercedes-Benz of Chandler!
You can find a variety of Mercedes-Benz accessories, such as seat covers and cargo liners, to keep your car's interior protected from pet hair, stains, and more. The parts department at Mercedes-Benz of Chandler can help you choose the right accessories for your vehicle, while our service center can perform a professional installation. Contact us with any questions about Mercedes-Benz parts and accessories, or visit us near Gilbert and Tempe.
Still researching the ins-and-outs of luxury car care? Find out if car insurance covers hail damage today.
More From Mercedes-Benz of Chandler
The 2020 Mercedes-Benz GLB interior has everything you could ask for in a luxury SUV. Whether you opt for the two-row configuration or decide to expand with the optional third row, you'll love what this new addition to the Mercedes-Benz lineup is bringing to the roads near Gilbert and Tempe. Explore the Mercedes-Benz GLB features…

The 2020 Mercedes-Benz GLS dimensions have helped to make this SUV one of the most exciting new options for drivers in greater Phoenix! In addition to offering grade A performance and an athletic, aerodynamic exterior, the GLS SUV provides room for six or seven passengers across three rows of seating. EASY-ENTRY technology and collapsible rear…

There's no midsize SUV quite like the 2020 Mercedes-Benz GLC. Although it's certainly maneuverable enough to handle the roads of Phoenix with aplomb, the Mercedes-Benz GLC dimensions make it easy to spread out and enjoy yourself inside, no matter where you happen to be seated. Explore the Mercedes-Benz GLC cargo space and seating dimensions with…